Learning to dive has never been easier in the Quad Cities.  With our experienced staff, we pride ourselves in taking the time to teach you right.  We give you plenty of practice in the pool to ensure your 100% mastery of every skill.  You can choose our convenient classroom times to fit most any schedule. Whether you're looking to get started for the first time, or looking to continue your education, you can trust Sentry Scuba for all your diving needs in the Iowa and Illinois Quad Cities and surrounding area.
You'll start your Open Water journey with a multimedia approach.  We give you a DVD to watch and learn from, followed by reading in your book.  After each section there are quizzes followed up by a knowledge review (open book of course).  When you are ready, we go over everything in class to answer any questions you might have.  If you prefer, we offer a Touch version for your tablet, or e-learning online.  Then comes the fun part… Pool Time!!!  Head over to the North Family YMCA on 53rd in Davenport where we put all that knowledge to work.  We teach you everything you need to know to dive in the open water.  We take our time with you to make sure you are comfortable with every skill.  In no time you'll be ready for the open water portion.  Typically we head to the lakes or quarries in the summer months, OR you can plan to attend one of our Caribbean dive trips.  There you put everything together and show off your stuff.  By the end of the weekend you can proudly say that YOU, are a certified Padi Open Water Diver.  That's a lifetime certification, recognized anywhere in the world.
But your journey doesn't end there, it's just beginning. Take some of our continuing education courses.  Become an Advanced Open Water Diver, take a specialty course, or take the ultimate recreational challenge and become a Master Scuba Diver.  It's the black belt of the diving world.  Sentry scuba can be there for what ever path you choose.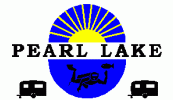 ---
Testimonials
"Sentry scuba worked with me to overcome some anxiety I had about the water.  Today I'm an Advanced Open Water Diver.  I had a blast on our trip to Cozumel, and I can't wait to go again!" -Jennifer W.